12 Week Coaching Program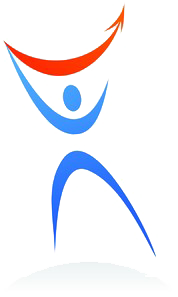 Getting Leverage in 12 Weeks…………. Most of us are so busy doing what we think we have to do, that we never get around to doing what we truly want to do. Stepping up is not always easy. The higher you go, the more challenges and obstacles can come your way. There is something that I want to do but I am
Confused about what steps you need to take?
Anxious about your chances for success
Unprepared to go after your vision and wondering about your ability to achieve it
Working on the wrong activities?
Coaching is different than Psychotherapy. In coaching you are going after a specific goal. It is building a plan for what you will do and then doing it. You will be challenged to make clear choices, to stretch outside of your comfort zone, to listen to yourself as you plan and to learn how to plan with strategy . This an opportunity for you to go after that one thing that you have put on the back burner because
you didn't have enough time
you didn't know how to get it
it was just too scary to try to get it.
Ready! But want support along the way?
Know where you are going but need someone to keep you on track and accountable
We will find where you need to work, and what incentives you need to get it done. We'll look at what resources you need and what resources you already have. Then we will go through the steps to achieve it and jump start it. And the most importantly, you will learn how to stay accountable to that goal and be supported from the beginning to the end.
Is there something that you are ready to try for? Are you searching to make a mark? You are someone who has specific goals that you want to accomplish by the end of a 12 week coaching period. I will be offering a free one hour assessment to help you develop that vision Call me to set up an appointment (646) 770 1603.
I want to get this work done in less time!
You know what your goal is and you want to get there as quickly as you can. You also have a busy schedule with limited time. If this sounds like you the best way to do this is with an Intensive. An intensive is where we devote a half day, three hours to what you want to work on. With the three hour block we can create a plan and cover all the action steps you need to take.
To get the full benefit you can schedule an additional two intensives a month apart for follow up and to make changes in your plan. Please call to set up a free consultation for the half day VIP day
It's about Quality, Elegance & Simplicity.