New York Psychotherapy Services
Depression Counseling
Anxiety Counseling
Stress Counseling
Couples Counseling
Anger Management Counseling
Marriage and Couples Counseling
Dating / Relationship Counseling
Premarital Counseling
Scheduling for New York Psychotherapy
Please call (646) 770 1603 for an appointment and leave a message on my service. I will get back to you within 24 hours at the latest.
Weekend and evening appointments are available.
I see clients three times or two times a month. When I see clients three times the last week of each month I do not see clients.
For a free consultation call (646) 770 1603.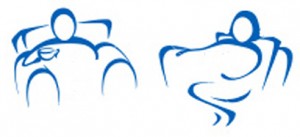 New York Psychotherapy Fees
Individual session – $150.00 (with a sliding scale for students)
Couples therapy – $100.00 – $200.00 (with a sliding scale)
Concierge Counseling Visit in your home – $200.00
Skype and Phone Sessions – $100.00. Click button below to pay for your Skype/Phone session
I am an out-of-network provider. If you have PPO insurance you can work with me.  Call your insurer and ask whether you have coverage for "out-of-network outpatient mental health treatment".
Ask if there is a deductible and how many sessions you are allowed.  I will provide a monthly receipt of your payments for you to submit to your insurance company with the claim form and you will be reimbursed.
I have opted out of participation with managed health-care organizations to protect your confidentiality. Because of this, I am not required to provide a diagnosis of mental illness for you which would be reflected in your health insurance records.