Therapy for Anxiety and Panic Attacks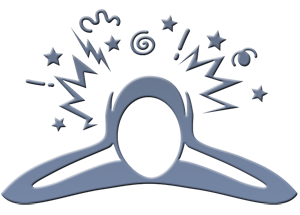 Are you suffering from anxiety symptoms? Take the Anxiety Test
Have you ever hit the wall?
Are you blind-sided by unexpected change – your mind goes blank?
Do you have intense worry – inability to focus?
Fear that you will act in a way that will embarrass you – afraid of networking and going to parties -social anxiety?
Does it feel like you need anger management?
Have you had panic attacks that feel like Post Traumatic Stress Disorder?
Are you irritable, tense and jumpy?
Are these things disrupting your life? Are you frustrated and tired of living with this anxiety? You know you should do something, but you don't know what it is.
It doesn't have to be this hard, and you don't have to do it alone. With therapy for anxiety and panic attacks, I will show you how to get rid of anxiety feel confident and relaxed to take charge of your life.
You will learn how to spot the oncoming panic before it overwhelms you, controlling panic and anxiety attacks.
Ground yourself so you can still think and act in situations.
Be able to see your options and make choices.
Stop the worried thoughts running through your mind. NYC psychotherapy provides Anxiety Therapy, PTSD therapy, Panic Disorder Therapy and Social Anxiety Therapy.
For a complete list of anxiety symptoms please click anxiety.
For a free consultation call (646) 770 1603 for therapy for anxiety and panic attacks in NYC.